Assistant President of Development
Igor Sokolovsky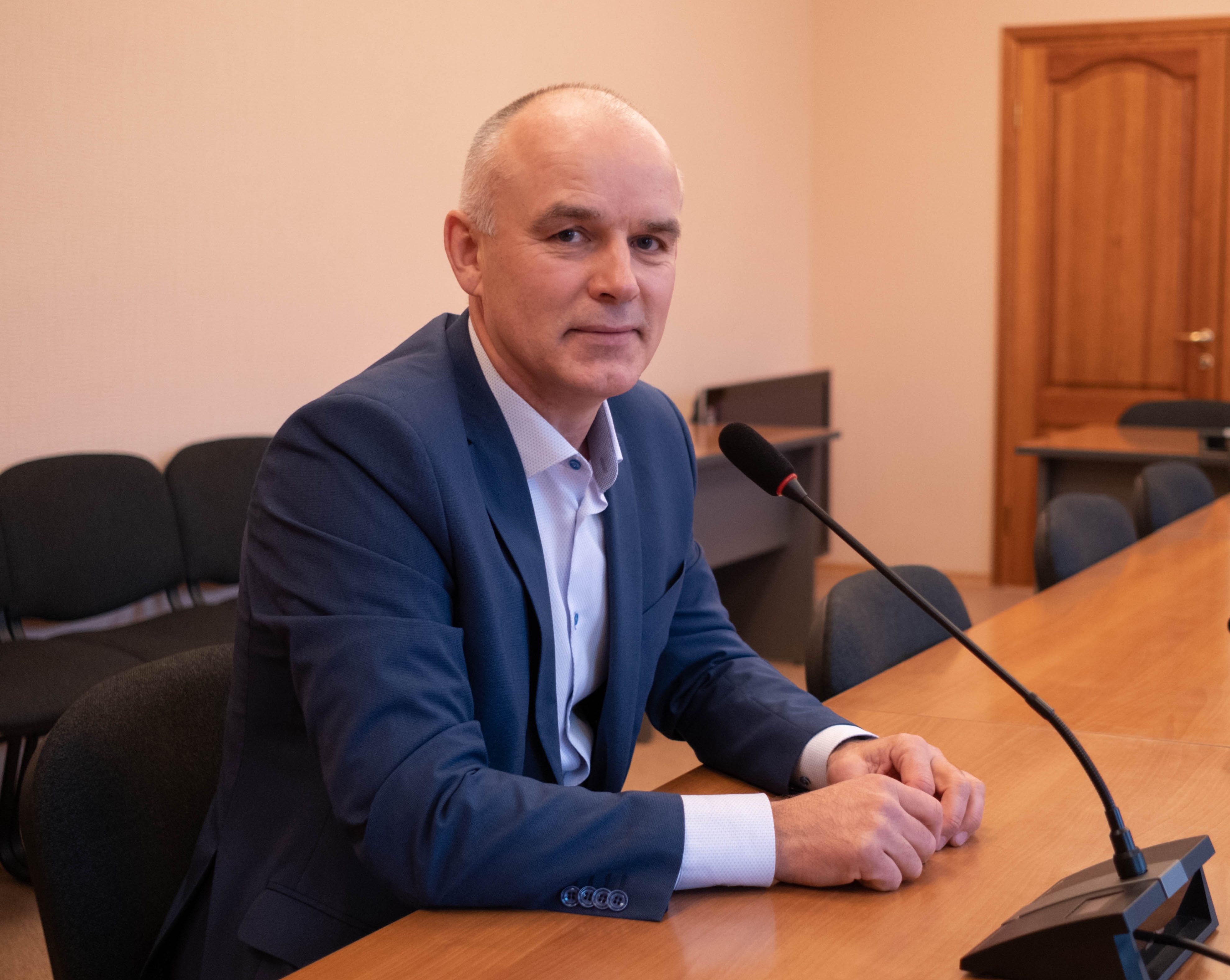 Having graduated from TUSUR as a design engineer of electronic computing equipment, from 1986 to 1993 I.E. Sokolovsky worked as a design engineer in the SDB Optika (Tomsk Scientific Center, SB RAS). He was engaged in active social work in the Komsomol Committee of the Tomsk Scientific Center of the Russian Academy of Sciences. I.E. Sokolovsky was the Head of the Komsomol and Youth Groups department in Akademgorodok. From 2000 to 2006, he was the Director of the nonprofit organization (Support of Development of Tomsk Akademgorodok, Accord), which united 16 companies located on the territory of Tomsk Academgorodok.
Igor Eduardovich was elected Deputy of the Tomsk City Duma of the IV Convocation (2005-2010) from Academician electoral district № 3, worked as Chairman of the Science, Higher Education, and Innovation Committee of the Tomsk City Duma.
From 2005 to 2014 I.E. Sokolovsky was the Director of the Incubator of Innovative Technologies, Accord. During that period, he created the theoretical and experimental base for commercialization, experimental design work, and technology transfer. He accumulated experience in implementing innovative projects, transferring products and technologies to high-tech sectors of the economy, intellectual property management, interaction with the authors of scientific developments, and investment attraction. Under Igor Eduardovich s guidance, a scheme for performing experimental design work at the enterprises (Tomsk) was developed and successfully implemented.
Igor Eduardovich worked as Deputy Chairman for Innovation at the Presidium of the Tomsk Scientific Center of the Siberian Branch of the Russian Academy of Sciences and as Head of the Advanced Development and Innovation Department from 2010 to 2013. From 2015 to 2021, he was the Executive Director of the Association of Participants of the Innovative Territorial Cluster (Information Technologies and Electronics of Tomsk Region).
Since August 2021, Igor Eduardovich has been working as the TSC Assistant Director of Development.